Woodbury Common Menu
Happy Hour
4pm - 7pm, Monday through Friday
Pizza Knots
Mozz Sticks
Crispy Zucchini
Buffalo Cucumbers
Newburgh Brown Ale
Talea Al Dente Pilsner
Millhouse Kold One
Aperol Spritz
Moscow Mule
Old Fashioned
Rose
Pinot Grigio
Montepulciano
cocktails
Aperol Spritz
sparkling wine, aperol, club soda
Moscow Mule
vodka, ginger, lime
Old Fashioned
bourbon, angostura bitters, sugar
Negroni
gin, vermouth, campari
Parm Sangria
red wine, rum, orange
Spicy Margarita
tequila, orange, chili
Glass Wine
Sparkling
prosecco bisol 'jeio' italy
White
pinot grigio bianco dei politici, italy
chardonnay bacchus, california
Red
montepulciano cora, italy
pinot noir bacchus, california
cabernet sauvignon jeanne marie, california
Beers
Bluepoint
'Pinstripe' pilsner
Juneshine Kombucha
blood orange mint
Two Robbers Seltzer
seasonal
Drowned Lands
'Gather House' wheat
Millhouse
'Kold One' kolsch
Appetizers
Buffalo Cucumbers
tossed in blue cheese & house hot sauce
crispy zucchini
lightly fried with garlic and herbs
Mozz Sticks
golden brown mozzarella goodness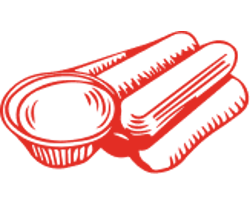 meatballs
mamma maria's prized recipe
fried calamari
crispy, tender calamari & italian green peppers
Pizza Knots
tossed in garlic butter, topped with pizza spice & served with tomato sauce
Salads
The signature caesar
baby gem lettuce, caesar dressing, garlic butter croutons, parmesan
THE GREEK Farro
how did my cousin theo's salad get on this menu???
the Burrata caprese
chunky tomato, fresh picked basil, & creamy burrata
the ARUGULA
fig vinaigrette, toasted almonds & shaved parmesan cheese
The sunday salad
iceberg lettuce, black olives, roasted red peppers, cherry tomatoes & cucumbers with homemade italian dressing
ADD grilled chicken or shrimp
ADD sliced avocado
Sides
Side Salad
Italian Fries
Smashed Potatoes
Sprouts
Sandwiches
on freshly baked seeded italian bread
THE SLOW ROASTED TURKEY
a classic since the first day, hand cut roasted turkey sandwich with lettuce, tomato, onion, mayo & house spicy spread
THE italian COmbo
mortadella, coppa, pepperoni, genoa salami, ham, provolone, sweet peppers, & house italian dressing
THe House Roast beef
homemade roast beef, hand sliced paper thin with fresh mozzarella and hot peppers on garlic bread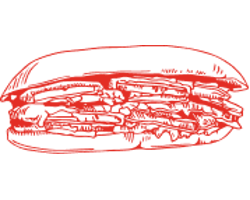 chicken parm
an italian hero made with freshly baked italian bread and our signature chicken parm
eggplant parm
if you prefer to eat your eggplant parm with your hands, this sandwich is for you!
meatball parm
caution... when meatballs go between bread they tend
Platters
served with spicy rotini pasta or salad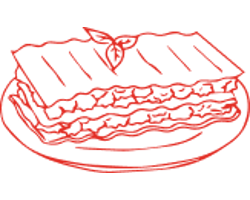 chicken parm
golden brown chicken breast, homemade moz- zarella and our sauce
eggplant parm
thinly sliced & stacked between layers of our sauce, mozzarella, parmesan & fresh picked basil
Lemon Garlic Chicken
half an organic chicken, roasted in cast iron, covered in lemon, garlic & parsley
Salmon Oreganata
roasted salmon over chickpeas with oreganata dressing
Pastas
RIGATONI Carbone
in our world famous spicy pink vodka sauce
PENNE scampi
tossed in shrimp & garlic cream sauce
Fusilli bolognese
homemade fresh pasta with slow cooked meat sauce and local ricotta cheese
spaghetti and meatballs
imported pasta from naples served with our sauce and juicy meatballs
Rotini Genovese
corkscrew shaped pasta with basil pesto & creamy burrata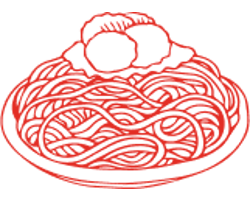 * ask us about gluten free pasta
Dessert
The Parm Sundae
three large scoops of three huge scoops of strawberry, vanilla, and chocolate gelato, topped with whipped cream, cherries, & a pizzelle cookie
mario's cannolis
three to an order, the best you've ever had!!!
Nutella Brownie
served warm with mascarpone gelato & nutella caramel
Kids Menu
Chicken Tenders & French Fries
Make Your Own Pasta
Pick a pasta: fusilli, rigatoni, penne
Pick a sauce: butter, tomato, meat sauce
Build Your Own Sammy
half of our sesame hero with lettuce, tomato and mayonnaise
Pick a meat: turkey or ham
Pick a cheese: american or provolone
Ask about our signature Parm desserts!